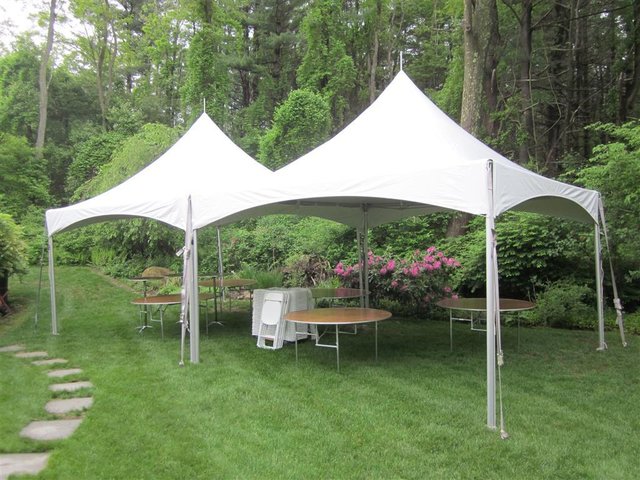 20x40 High Peak Tent
Our 20x40 High Peak Tent is perfect for your next corporate event, wedding, or even backyard party. Provide great protection for your guest from the sun, the cold, or the rain! Each tent provides enough seating for 70-80 people for a banquet or round table seating, cocktail seating or ceromony seating for roughly 100 people.
Tents could be dropped a day or so prior and picked up a day or so after! If your event is time sensitive, please call us!