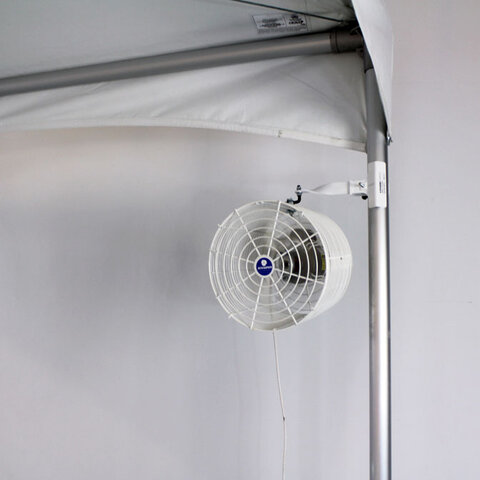 12 inch Tent Fans
Hanging tent fan for tent rentals for weddings, special events, sporting events, etc. Totally enclosed heavy-duty white motor. Place tent fans every 15-20 feet.
• Installation included with tent setup/rental
• Tent fan requires power source; if you don't have a power source we have quiet run generators for rent
• Works with 20 x 20 size tents and bigger
This 12" tent fan is noticeable for its clean look, not for the noise it makes. The fan is exceptionally quiet, ideal for any social event where low noise levels are appreciated.